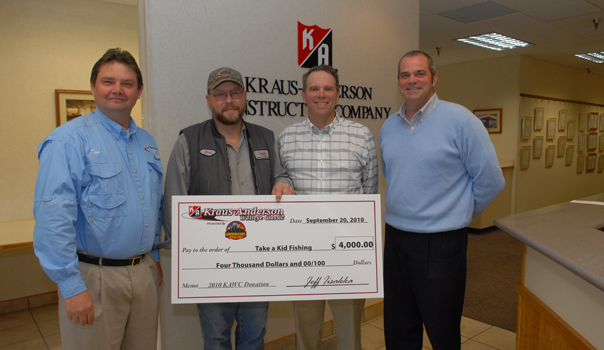 a few words
about us
Established in 2001, the annual event has become one northern Minnesota's premiere fishing tournaments, raising more than $500,000 for charities since its inception.  
The Kraus-Anderson Walleye Classic is a competitive, live-release tournament held every June on Lake Bemidji and Lake Irving in Bemidji, MN. Since the beginning, the community has helped Kraus-Anderson showcase Lake Bemidji and assist local charities through this annual walleye fishing tournament and weekend of activities.

"One of the reasons we started the tournament 11 years ago was to showcase the resource we have in Lake Bemidji," said Tracy Pogue, tournament coordinator, "this has become more than a fishing tournament. It is an opportunity to raise money for charity and give back to the community." The event has generated more than $400,000 that has been donated to a variety of local charities including Fishing Has No Boundaries, Take a Kid Fishing, Let's Go Fishing, the local Scouts, Wounded Warrioer Guide Service, Bemidji Youth Baseball, Special Olympics, and the Bemidji Area DNR Fisheries projects.

Many of the charities are represented by volunteers who form the backbone of the tournament's success and longevity. "We have a committee of about eight people, but literally, there are hundreds of volunteers behind the scenes who transform the tournament into this event," Fitzgerald said. Because of the volunteer labor, officials have the luxury of paying back 90% of the entry fees to the fishermen. That payback, which includes $12,500 Championship purse, draws a talented field of anglers.

our
standards
We are committed to providing a fun and safe tournament for our participants, sponsors, benficiaries and spectators.
our

SPONSORS
our

PARTICIPANTS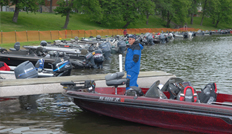 Thank you
The Kraus-Anderson Walleye Classic returns over 90% of our fees to our anglers. Your participation makes it all possible.